Counseling Services
Pine Valley Integrated Services offers an array of mental health and addiction treatment services to help adults and children (age 5+) to overcome barriers, achieve personal goals and create meaningful change in the lives of each person we treat.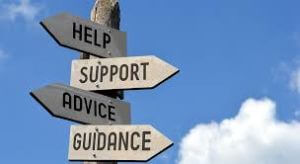 Choose to visit us in our peaceful, home-like outpatient clinic or enroll
in our telehealth services from the comfort of your own home.
Whether in our clinic or online, we take your personal safety and the health and safety of our employees very seriously.  Face masks and screening are requirements for all in-person treatment.  We also utilize physical barriers when needed, air purifiers with UV treatment and thorough regular disinfection of all common areas as well as sanitization of our therapy rooms following each appointment.

Our therapists provide treatment for:
Individuals, Couples, Families

Children (age 5+)

Adolescents and At Risk Youth

Suicide / Self Harm

Domestic Violence / Anger Management

Trauma

Substance Abuse

Major Mental Illness

Grief & Loss

Family-Related Stressors

Work-Related Stressors

Post-Traumatic Stress Disorder (PTSD)

Health-Related Stressors
In addition to psychotherapy and groups we also provide:
Employee Assistance Programming
Art, Music and Outdoor Therapy
Psycho-education Groups and Training
Sex Offender Therapy
* Pine Valley offers sliding fee schedule for payment of services, based on family size and income.  Access to services is not denied due to an inability to provide payment.